Colorado University Alumni Spotlight: Deborah Zwick
"Where you start, you end. Life takes a circuitous route." For Deborah Zwick, PhD (BA '76), the unfolding of her career path may appear to be a straight line but has taken some interesting twists and turns along the way. It has also landed her back in Colorado where her journey into the arena of psychology began.
When Dr. Zwick started college, she was neither a psychology major nor Colorado-based. Her undergraduate education began at Mills College in California as an art major with a special interest in photography. She was familiar with Colorado since her family had a ranch in Crested Butte which she'd visited in her younger years. She had been drawn to CU when considering colleges but wasn't academically inclined in high school and had worried about getting in. In her sophomore year, she made the leap and transferred to CU as an art major specializing in photography.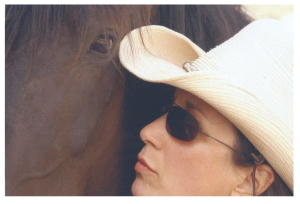 Dr. Zwick explains that this move to Boulder and her experiences here were significant and pivotal for her on many levels. "Boulder was very memorable for me. My time there affected me socially, personally, and professionally," she says.
Professor Lew Harvey, whom Dr. Zwick assisted with research when she was an undergraduate at CU, remembers the transformative changes that she went through during that time and the enthusiasm she had for trying new things. "What I most admired about her was her open, inquiring mind. She was energized and inquisitive about exploring all sorts of ways to be effective in the world."
The ability to explore her world in innovative ways led her to a very successful business venture. At age nineteen, she took the bold step of starting a Kinko's partnership with her boyfriend. What began as a means of supporting herself through college emerged as a vehicle to subsidize her entire career, including her PhD training, as well as her current lifestyle.
Dr. Zwick was also going through significant changes at that time in relation to her college major and future career. She had always been interested in psychology and took some basic psychology classes after arriving at CU. She had a sense that she wanted to merge psychology and her enthusiasm for art and photography. Courses that she took in the department, particularly in developmental and social psychology with Professor O. J. Harvey, strengthened her interest in the clinical area of the field. "O. J. Harvey was a huge inspiration and mentor to me," she says. He encouraged her to pursue a large research grant with the Polaroid Foundation that dovetailed with her interest in photography as a therapeutic modality. She succeeded in securing the grant, an unusual accomplishment for an undergraduate. Polaroid provided cameras and film, which she used to do original research with the elderly in nursing home settings. Her study explored the use of instant feedback photography and its impact on self-concept for that senior population.
Dr. Zwick went on to complete a master's degree in counseling psychology at the University of Oregon in Eugene and then returned to her hometown of Chicago to pursue her PhD in psychology at Northwestern University in Evanston. She concentrated her PhD research on assessment, with a dissertation that focused on learning disabilities and the Rorschach, an unusual combination.
Throughout graduate school, Dr. Zwick worked at a Catholic adolescent treatment center and took on increasingly responsible roles at that facility. Her notable assessment and clinical skills were recognized by the organization, and she was hired as a consultant with the Archdiocese Catholic schools after she graduated. She went on to establish a large private practice of seven psychologists working with the Catholic schools in Chicago doing adolescent outpatient, inpatient, and assessment work.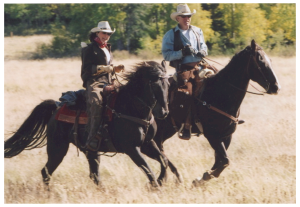 Since that time, Dr. Zwick has married and moved to the Vail Valley in Colorado with her husband, a PGA golf professional turned photographer. She has a private practice in Avon and evenly divides her time among assessment, consulting, and psychotherapy.
Dr. Zwick has always felt drawn back to Colorado and is happy to have realized that dream. She appreciates what she calls "the healthy balance in my life" which includes as much play as it does work, with Dr. Zwick and her husband finding time to enjoy her true passions: skiing and horses. She particularly loves riding in the back country and going on long horseback riding trips, which she finds is her own best form of therapy. – by Alicia Segal
See featured article: Psych Colorado pdf
or read the pdf. psychnewsletter-fall10
BECK INSTITUTE: (Go to link)
Meet Deborah Zwick, PhD, a clinical psychologist who traveled to Beck Institute from Vail, Colorado. She, along with 41 other mental health professionals, attended our workshop
CBT for Children and Adolescents taught by Torrey Creed, PhD.
She decided this workshop would be a great fit for her career, as she consults with private schools and is now seeing more children in her practice. After working for 25 years in Chicago with adolescents and adults, adding knowledge on working specifically with children will help to expand her practice.
Her biggest takeaway from this training? CBT is malleable, it can be used it a variety of ways with all types of clients.
Dr. Creed is "fantastic, her combination of enthusiasm, warmth and evidence-based sound material" made this "once of the better workshops I've attended in many years." Dr. Zwick also appreciated how this workshop drew professionals from around the world, with participants from 6 countries and 16 states.
Coming to Beck Institute is like "Going to the mountain top for learning CBT."